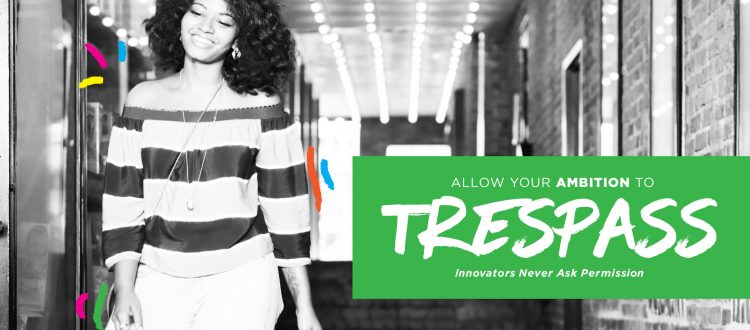 Introducing this year's theme
We live in a world full of proverbial No Trespassing signs, prohibiting us from exploring the adjacent possible at every turn. We're told don't go there because it's too risky, too hard, not your job, or not the way we've always done it. We're at the mercy of the status quo and afraid of what lies beyond.
We say go ahead, TRESPASS! Because innovators never ask permission.
We're thrilled to announce this as the official 2016 theme, a perfect tag for the spirit of what the ADWKDC conference is all about.
Our attendees will mix, mingle and learn across disciplines and topics that they don't always encounter in their day to day jobs. They will learn about trends and technologies that are busting paradigms and fundamentally changing our industry, creating new opportunities while making technologies and jobs obsolete. They will become inspired, forge new connections and find new ways to move forward.
Because our attendees don't let fear of the new paralyze them and leave them stranded in a changing world.
Special thanks to Merritt Group, our Creative Sponsor this year, for developing the campaign and Geoff Livingston for his extraordinary photography.
REGISTER NOW