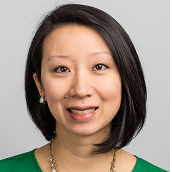 Dr. Jennifer Gibson
Director, Scientific Techniques and Analysis, Fors Marsh Group
Biography
Dr. Jennifer Gibson has over twelve years of experience conducting industrial and organizational psychology research for government and private sector clients. Jen has conducted market research studies for the DoD; evaluated selection and assignment systems for the military; and conducted research on recruitment, person-organization fit, and worker well-being. As Director of Science and Analysis, Jen and her team consult with other divisions within Fors Marsh Group on research involving human subjects; appropriate estimation, interpretation, and presentation of statistics; and reporting survey statistics. She also supervises Research and Development efforts.
Jen has published her research in the journals Survey Practice, Journal of Vocational Behavior, and Military Psychology. She also serves as a reviewer for Personnel Review, Military Psychology, and the Journal of Vocational Behavior.
Prior to joining Fors Marsh Group, Jen instructed courses in psychology, psychological tests and measures, and statistics at Argosy University and George Mason University. She holds a Ph.D. in Industrial/Organizational Psychology from George Mason University and a B.A. in Psychology from the University of Virginia. Jen is also an accredited professional statistician (PStatĀ®) and member of the American Statistical Association.
All sessions by Dr. Jennifer Gibson